In the world of play, children are the experts. Adults, whose childhood has passed, often have little understanding of play. Undoubtedly, the realization of children's play depends on adults' attitude and choice. It is thus essential to enable adults to reconnect, relearn, re-experience, reflect, recognize and master the concepts of children's play, its values, knowledge, skills, and methods.
The Anne Marden Playright Academy ("the Academy") is committed to advocate the value of play in Hong Kong by providing systematic training, professional play knowledge and tools. It connects various stakeholders to work together to continuously build a play friendly society for ALL children to grow. The areas of development include: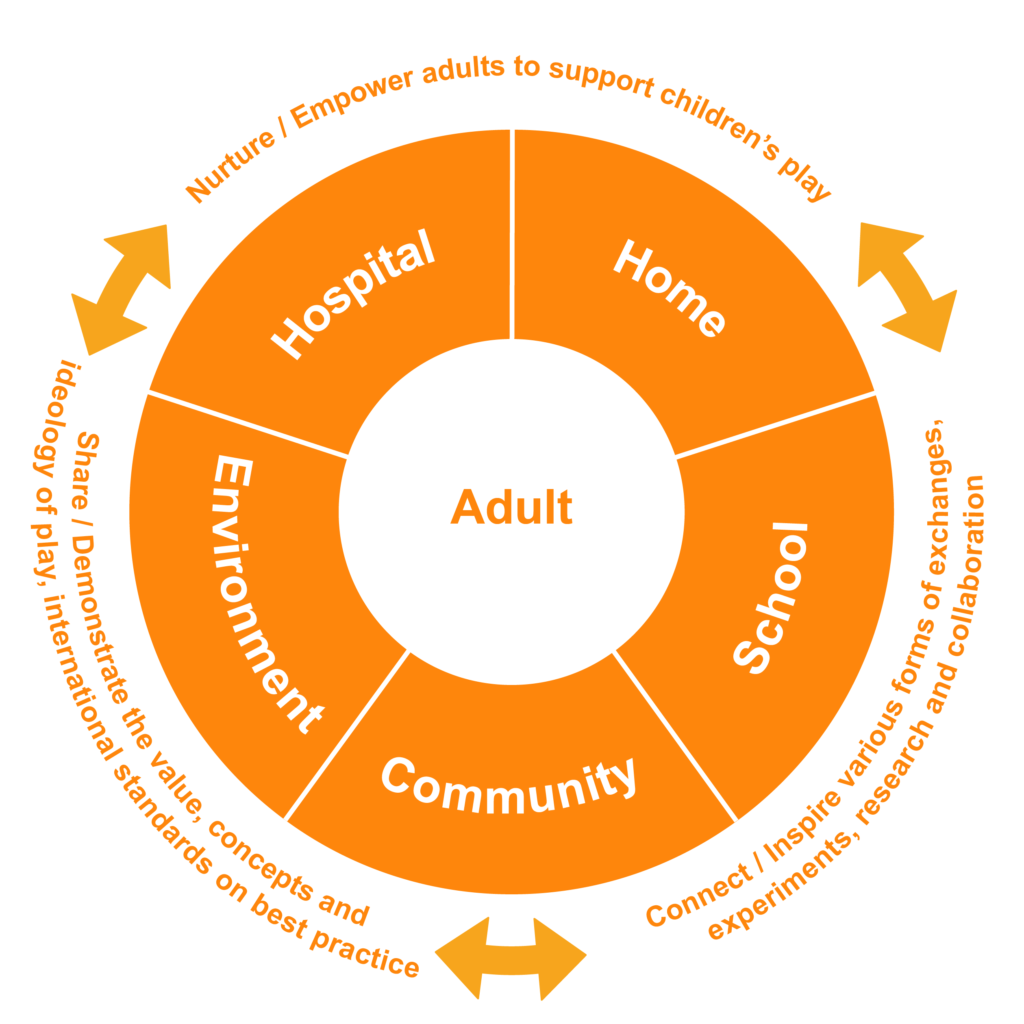 In 2017, Mrs Anne Marden (under the Marden Foundation) made a generous donation to support the development of training and empowerment as well as the establishment of a professional resource hub within Playright. To achieve this, the first step was to purchase a permanent premise in Kwun Tong.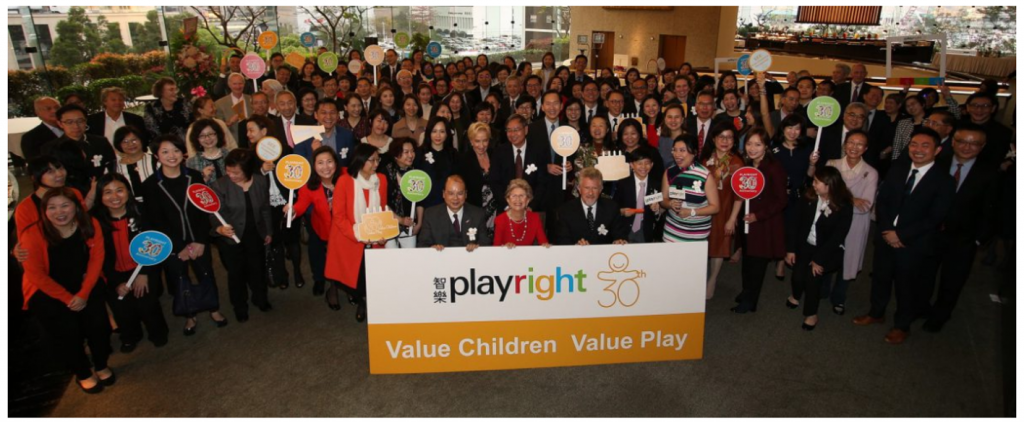 Here is an extract from Mr Antony Marden's speech on behalf of the Marden Foundation at Playright's 30th Anniversary Cocktail Party:
"Playright champions the right of children to play. It might sound incredible that such a simple activity, 'Child's Play' needs defending and promoting, however, if you witness the educational pressure applied to students these days, you might think again… The Marden Foundation was set up by my parents…with a remit to help and give money to HK people and HK organizations who nobody else would be likely to help…. I would like to say how proud I am of my mother who during her long long life has always championed and actively helped those less fortunate than herself. She has been an example to myself and I believe to us all."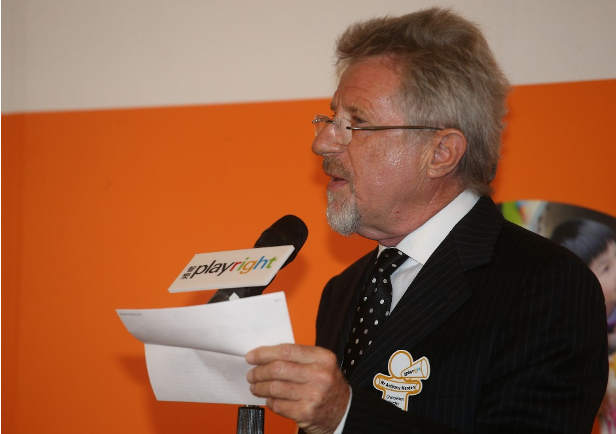 To commemorate the enthusiasm and contribution of our Honorary President Mrs Anne Marden, BBS, JP, the Academy was named after her: "Anne Marden Playright Academy". The concept has extended to its logo design.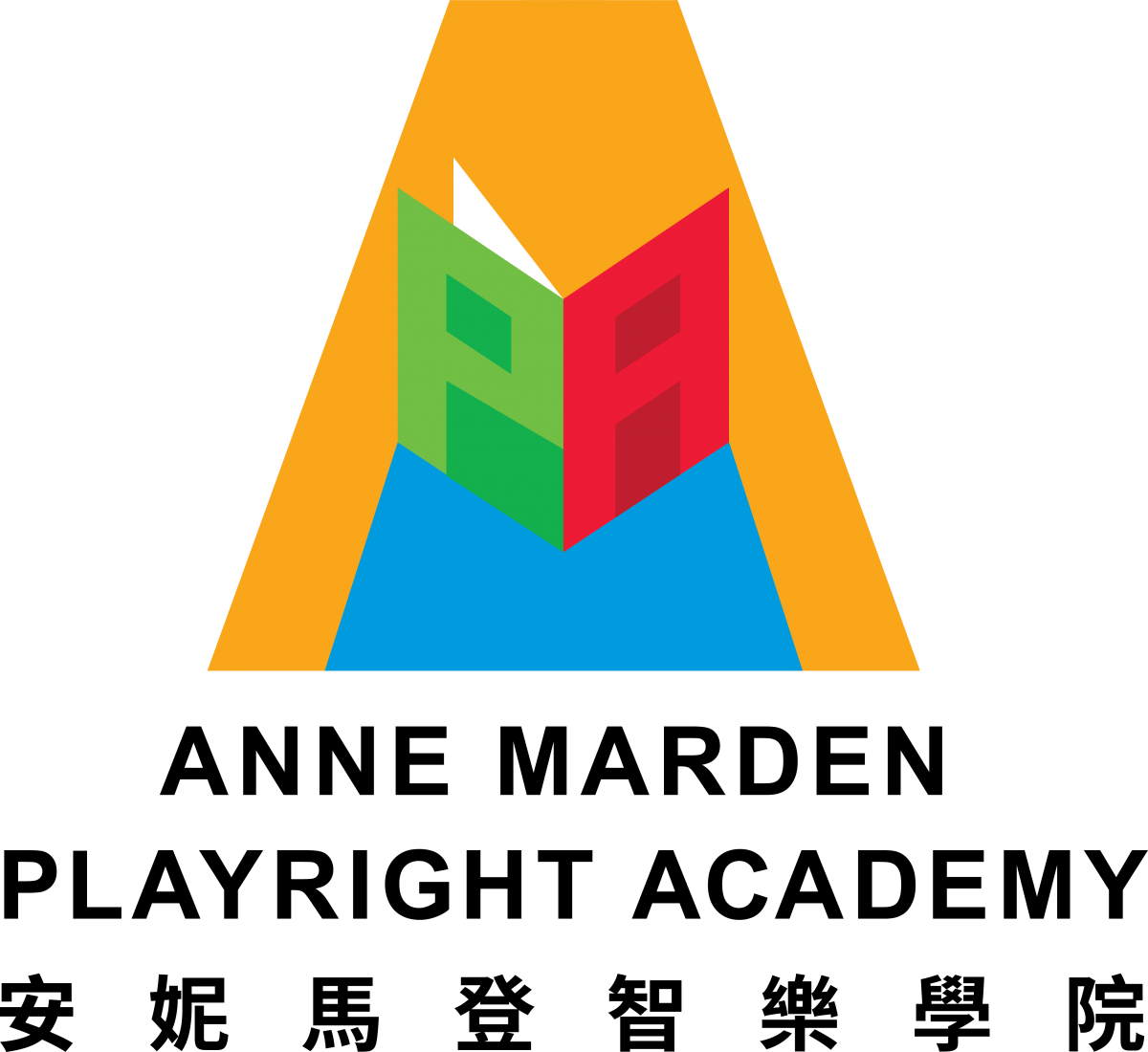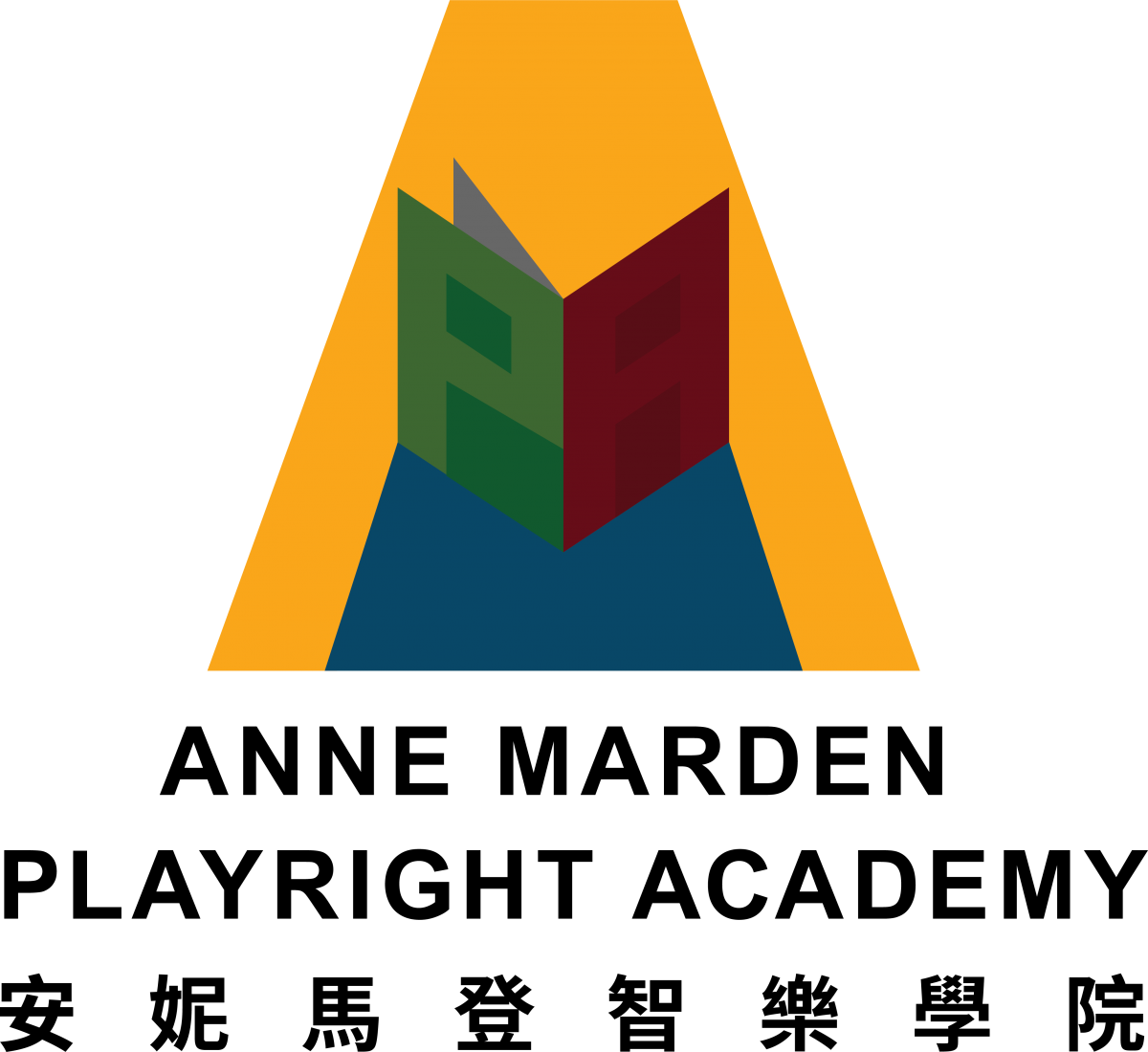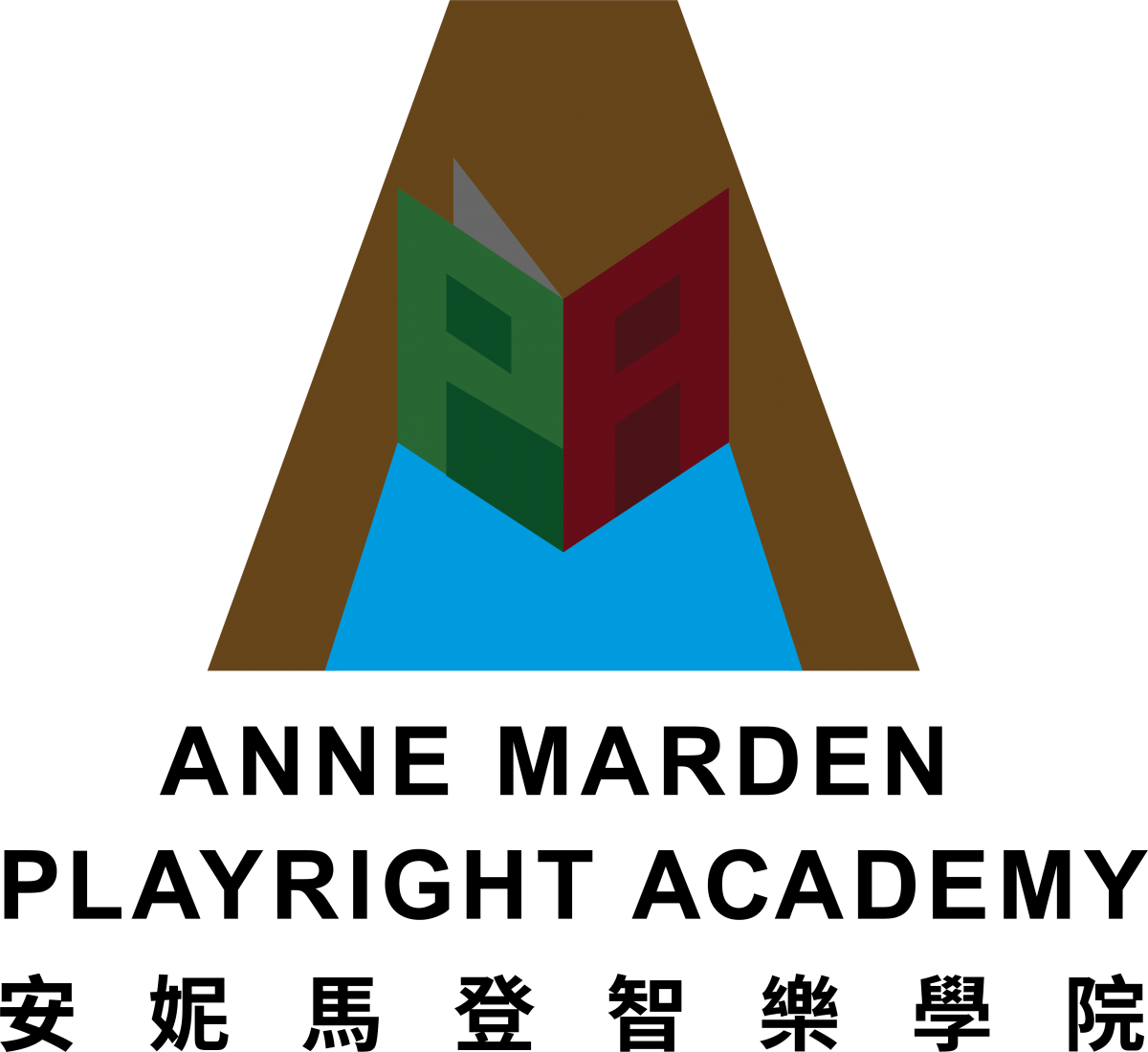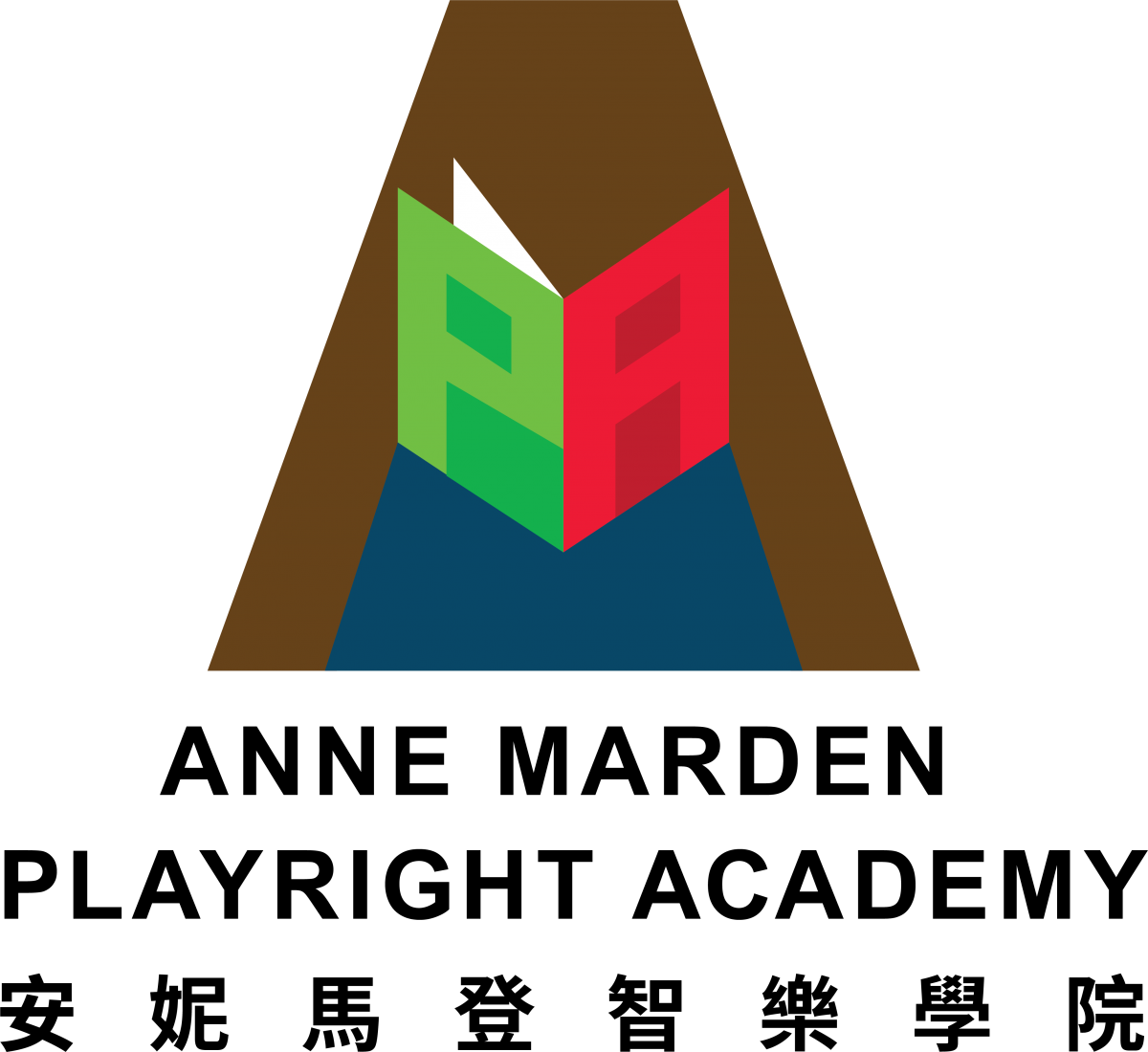 The name and the goal of the Academy are perfectly integrated in its distinct and unique design, which is symbolizing a simple and elegant composition.
The initial of Mrs Marden's first name, Anne. It reflects how our president's inspiration leads and sets goal for the Academy.
The blue image is M
which is the initial of Mrs Marden's last name. This image represents interactive space and communication, as well as the attitude of the Academy: openness, inclusiveness and generosity.
is the initial of Playright Academy which are shaped as a PA classroom representing various play specialties. Adding a white page comprises an image of book, which evolves into an endless treasure of professional knowledge.
The "Anne Madden Playright Academy" is a training ground, which embraces children's play, through an exclusive design full of fun and with playful elements and practical functions, resulting in a unique spatial experience. Users are encouraged to play the "elements" and use the scene or equipment creatively to re-experience play, exploration, risk-taking and re-found the childlike playfulness as adults.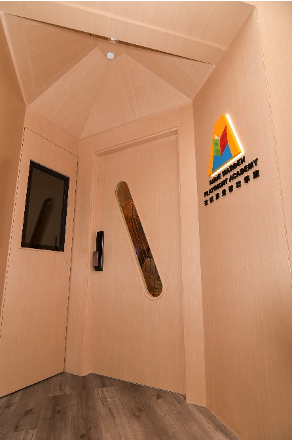 The entrance resembles a little Play House.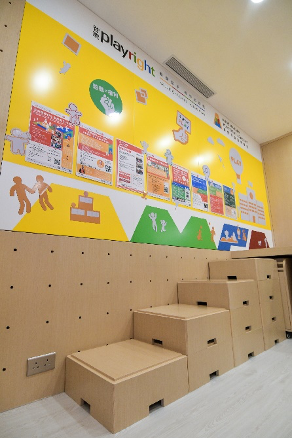 The magnetic wall and movable boxes are changeable for play and functional usage.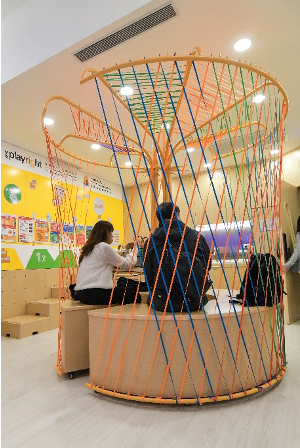 Mobile module station can be used as workstation or just meeting place. Its design allows for playful decoration with ribbon, ropes or other loose materials.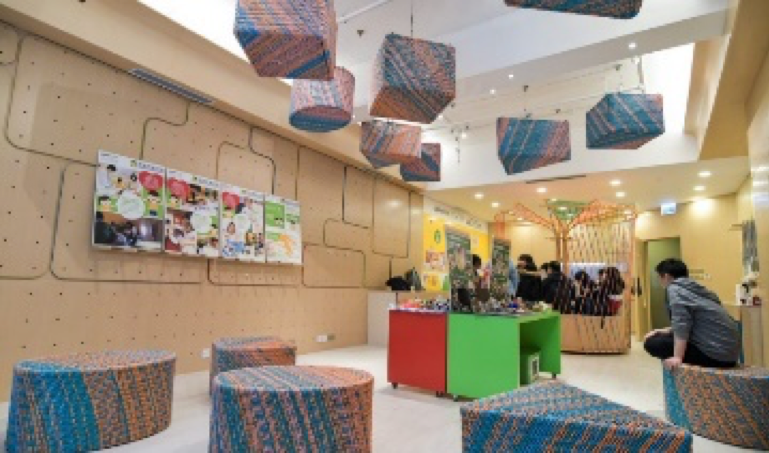 Movable Wicker seats of different shapes and sizes, to be hanging from the ceiling or just sit on floor to create a unique usable space.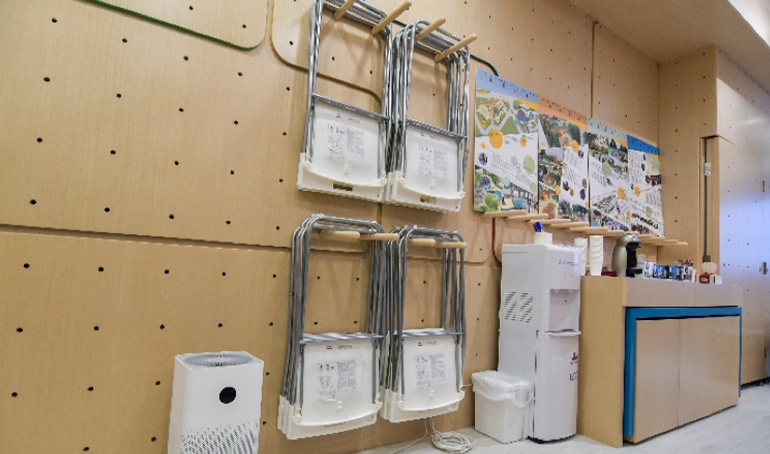 Playablewalls with a Play-and-Plug system that allows for unlimited play possibilities and functional usage.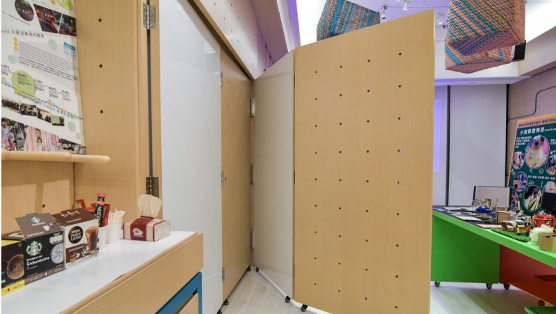 Foldable partition incorporating multiple functions to support flexible and creative usage.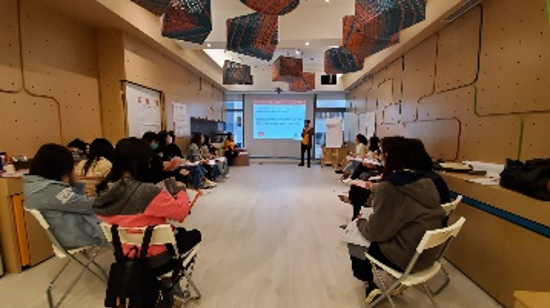 Total environment that inspire, motivate and foster openness and interactive exchange.
Latest training & activities
Since its early years, Playright has organized training courses on play. We have continued to accumulate experiences, to bring forth the new and to launch different courses for different professions, such as playwork, playful parents skills, hospital play, play environment, etc.
Academy Advisory Task Force & Advisory Group
Anne Marden Playright Academy Advisory Task Force

Dr Chow Chun-bong, BBS, JP
Honorary Advisor of Playright
Chairman
Dr Bill Chan Hin-biu
Consultant, Simulation Training Centre of HK Children's Hospital
Vice Chairman
Dr Pauline Chan Po-lin
Associate Head (Learning& Teaching), Department of ECE, The EdUHK
Vice Chairman
Mr Paul Chan Yuen-king
President of HK Institute of Landscape Architects, Registered Landscape Architect
Vice Chairman
Prof. Christine Fang Meng- sang, BBS, JP
Honorary Research Fellow of Faculty of Social Sciences, HKU
Member
Ms Nancy TSANG Lan-see, JP
Former of Chief Executive Officer of Heep Hong Society
Member
Mr Benny Chan Chak-bun
The Former Chairman of Architects Registration Board,  President of HK Institute of Architects, Vice President of HK Institute of Urban Design
Member
Anne Marden Playright Academy Advisory Group
Ms Wendy Chan Mei-fung
Professional Consultant of The CUHK, Faculty of Medicine, The Nethersole School of Nursing
Prof. Doris Cheng Pui-wah
Professor of Early childhood Education of the Tung Wah College
Dr Daniel Chiu Cheung-shing
Council Member of The Hong Kong Paediatric Society
Prof. Kevin Chung Kien-hoa
Director, Centre for Child and Family Science of The EduHK
Dr Patrick Ip Pak-keung
President of The HK Paediatric Society
Dr Sanly KAM Shau-wan, MH
Member of Commission on Children
Prof. Li Chi-kong
Professor, Department of Paediatrics, The Chinese University of Hong Kong
Dr William Li Ho-cheung
Professional Consultant, The Nethersole School of Nursing, Faculty of Medicine, The Chinese University of Hong
Dr Angelina Lo Kwok-yin
Founder & Director of CreativeKids
Ms Chrysan Mok Oi-ling
Principal of Caritas Jockey Club Lok Yan School
Mr Kenny Or
Founder of Little Green Feet Parent-Child Reading Club
Prof. Hendrik Tieben
Associate Director of School of Architecture, The CUHK
Ms Daisy Wong Man-ying
Honorary Advisor (Community Services) of HK East Cluster
Local & Overseas Connection
In order to broaden the horizons and to elevate professional standards, we actively and closely collaborate with overseas and local professional organizations to introduce the latest knowledge, experiences and professional code of practice to Hong Kong. We also adjust and localize the courses so that the training can suit local needs while meeting international standards.
Research Partners
Knowledge supporting unit